KLAUS IB JØRGENSEN ... and the lotus rose, quietly, quietly ...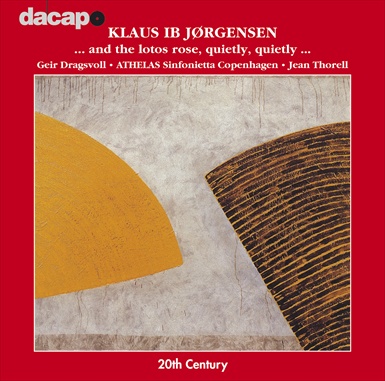 Frode Andersen, accordion
Athelas Sinfonietta Copenhagen
James Crabb, accordion
Geir Draugsvoll, accordion
Frode Haltli, accordion
Frans Hansen, percussion
Anna Klett, clarinet
Jean Thorel, conductor
Christian Utke, percussion
Hege Waldeland, cello
Deborah Wood, piano
Klaus Ib Jørgensen, composer
About:
The works for accordion - from solo and duo through chamber music to concerto - form an important strand in the output of Klaus Ib Jørgensen (b. 1967). The virtuoso potential of the instrument appeals greatly to the composer's musical thinking, which is nourished by the vital energy discharged in the friction and encounters between opposite expressive poles. Along an elastic timeline the composer navigates intuitively between these extremes. At the same time the strong sense of form gives Klaus Ib Jørgensen's highly complex music a remarkable transparence.
Label: Dacapo
Format: CD
Catalogue Number: 8.224201
Barcode: 730099990127
Release Date: March 2002
Period: Late 20th Century